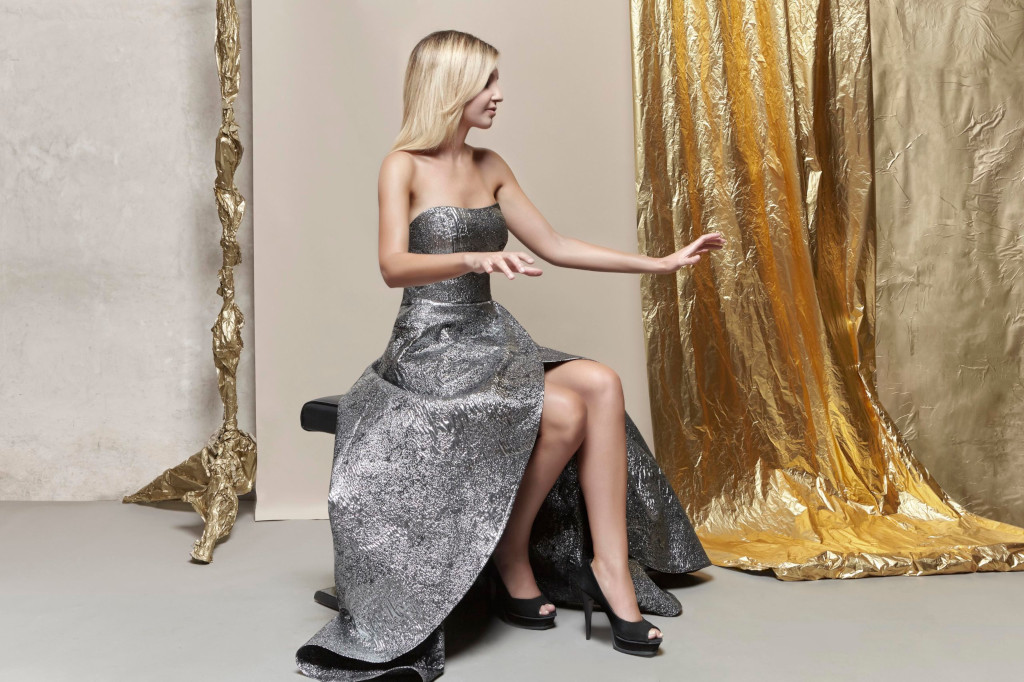 Casta Diva: Concerto per pianoforte di Vanessa Benelli Mosell
Vanessa Benelli Mosell, acclamata pianista e direttore d'orchestra, esegue dal meraviglioso teatro dell'Accademia Chigiana di Siena un programma ispirato al suo ultimo album "Casta Diva". Traducendo la vivacità del belcanto e il lirismo dell'opera romantica nel linguaggio della composizione pianistica, il concerto presenta adattamenti da Bellini e Rossini, con omaggi a Beethoven e Liszt.
Celebrata per il suo smagliante virtuosismo, la brillantezza tecnica e l'lntensità espressiva, Vanessa Benelli Mosell è una stella nascente sulla scena musicale internazionale. Recentemente, ha debuttato alla Scala di Milano e al Teatro Regio di Torino, oltre ad esibirsi con l'Orchestre National de France e con la London Philharmonic alla Royal Festival Hall.
PROGRAMMA
L. Van Beethoven | Sonata n.16 op.31 n.1
V. Bellini – S. Thalberg | Casta Diva
V. Bellini – F. Liszt | Réminiscences de Norma
G. Rossini – G. Ginzburg | Fantasy on Figaro's Aria "Largo al factotum"
ORGANIZZATO DA: Ambasciata d'Italia, IIC Washington DC
IN COLLABORAZIONE CON: Accademia Musicale Chiagiana
DOVE: Facebook Live https://www.facebook.com/iicwashingtondc/videos/636692163999329
QUANDO: 28 settembre 2021 alle 17:00
VANESSA BENELLI MOSELL
Uno dei nomi più importanti della scena musicale internazionale contemporanea, Vanessa è stata fortemente influenzata dai suoi mentori, Karlheinz Stockhausen e Yuri Bashmet.
Benelli Mosell gave her debut appearance at eleven years old with pianist Pascal Rogé, who described her as "the most natural musical talent I have encountered in my entire life". She has since performed with orchestras such as the Münchner Symphoniker, Berliner Symphoniker, the Zurich Chamber Orchestra and Orchestra del Teatro Comunale di Bologna. She also performed with the Moscow Soloists, replacing Martha Argerich in 2012. In the same year, Vanessa gave her celebrated debut at London's Wigmore Hall. Last year was one of new encounters including a tour to South America, concerts with the Jerusalem Symphony Orchestra and the Orchestre Philharmonique de Strasbourg, as well as a sell-­out solo recital at Hamburg's Laeiszhalle.
Vanessa Benelli Mosell è stata eccezionalmente ammessa all'Accademia Pianistica Internazionale di Imola all'età di sette anni, dove ha studiato con Franco Scala. Nel 2007 è stata invitata al Conservatorio Tchaikovsky di Mosca per studiare con Mikhail Voskresensky. Vanessa è entrata al Royal College of Music di Londra nel 2007, dove si è laureata nel 2012 studiando con Dmitri Alexeev grazie al sostegno del Russell Gander Award.