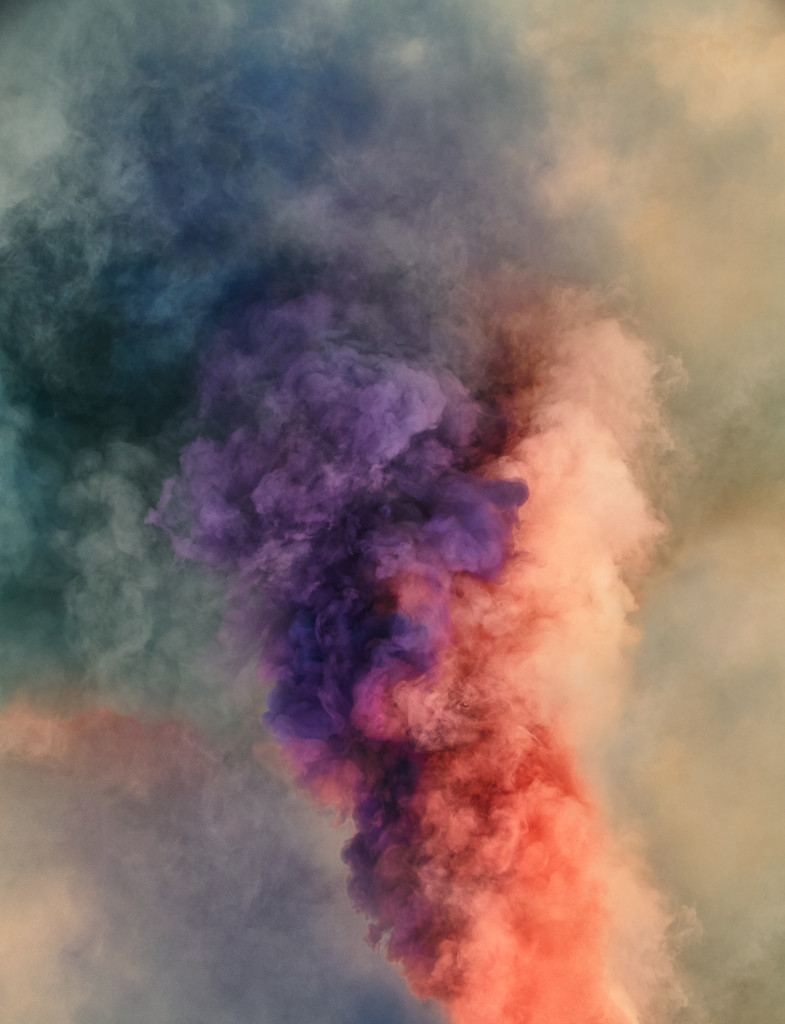 Goldschmied & Chiari: Magnifica
The Embassy of Italy, the Italian Cultural Institute in Washington, DC, and International Arts & Artists, in collaboration with Cody Gallery at Marymount University, are pleased to present Goldschmied & Chiari's first solo show in Washington DC, "Magnifica".
The exhibit, curated by Allison Nance, features a new series of Untitled Views, the artists' signature works experimenting with editing colored smoke flares into artificial landscapes, and then fusing them with mirrored glass in a very particular printing process. Almost as in a dialogue with the anthropomorphic shapes of tailored Murano vases ("Magnifica"), these playful pieces of art merge genres of performance art, studio-based photography, portraiture, and pop, subtly changing according to the surrounding space and the viewer's perspective.
Sara Goldschmied and Eleonora Chiari are based in Milan, Italy, and have been working together since 2001. Their works are included in numerous collections including, the Castello di Rivoli (Turin, Italy), the Fondazione Sandretto Re Rebaudegno (Turin, Italy), MUSEION (Bolzano, Italy), The Capital Group (Los Angeles), and the Maison Bernard Anthonioz (Paris, France) among others.
Magnifica is funded by a grant from the Directorate-General for Contemporary Creativity by the Italian Ministry for Cultural Heritage and Activities and Tourism under the 2019 Italian Council Program.
ORGANIZED BY: Embassy of Italy, IIC Washington DC, International Arts & Artists
IN COLLABORAYION WITH: Cody Gallery at Marymount University
WHERE: Cody Gallery (1000 N Glebe Road, Second Floor, Arlington, VA 22201)
WHEN: September 2 – December 4, 2021