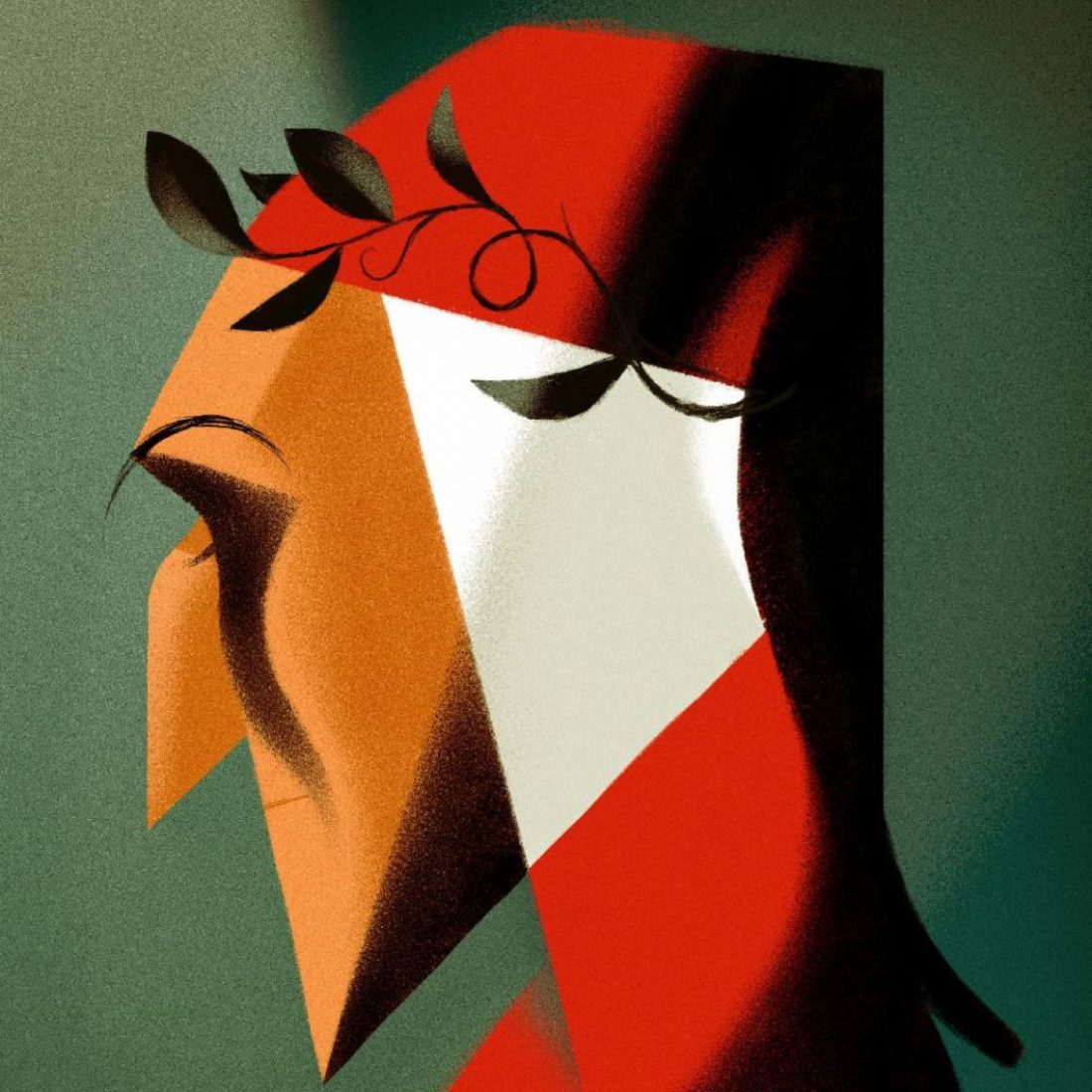 DRAWING DANTE. Uno, nessuno e centomila volti. Retrospective group exhibition by Dante Plus
Virtual tour of a collective exhibit organized in Ravenna, where the tomb of Dante Alighieri is, showcasing 30 works by graphic artists focused on Dante's portrait. Remarks by Consul General of Italy in Houston, Federico Ciattaglia.
Featured artists:
About Ponny, Ache77, Alberto Corradi, Andrea Dalla Barba, Andrea D'Ascanio, Andrea Ravo Mattoni, Andrea Rivola, Awer, Bibito, Capitan Artiglio, Dalia Del Bue, David Sossella, Davide Bart Salvemini, Davide Saraceno, Diavù, Edo Faravelli, Enrico D'elia, Ilaria Urbinati, Jacopo Rosati, Krayon, Lorenzo Gritti, LRNZ, Marco Bonatti, Marco Filicio, Marco Galli, Marco Viola, Marta Pantaleo, Matteo Cuccato, Milo Manara, Nicola Alessandrini, Nicola Varesco, Oscar Diodoro, Resli Tale, Riccardo Guasco, Roberto Gentili, Sara Vasini, Seacreative, Sebastiano Barcaroli, Stefano Babini, Stefano Colferai, Thomas Cian, Werther Banfi, ZUC.
ORGANIZED BY: Italian Cultural Institute in Los Angeles with Bonobolabo/Marco Miccoli
IN COLLABORATION WITH: Consulate General of Italy in Houston, City of Ravenna
WHERE: Web
WHEN: From Thursday, March 25, 2021 to Wednesday, April 21, 2021
EVENT LANGUAGE: English
PRESENTATION RECORDING (via YouTube)

Photo by Riccardo Guasco