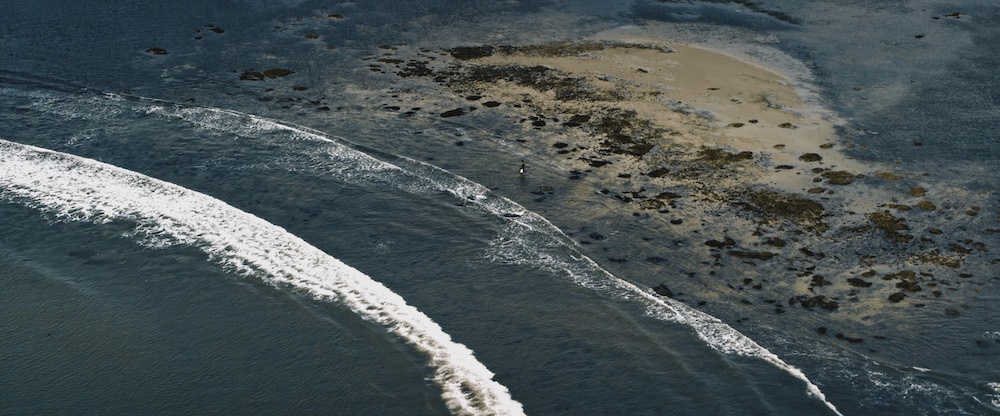 PROTECTING OCEANS AND MARINE LIFE
Join us for a special conversation highlighting the collaboration and cooperation between Italy and the United States in their commitment to protecting oceans, marine life and habitats.
Inspired by two recent National Geographic documentary productions, "Ocean's Breath" by Michele Melani and "Sea of Shadows" by Richard Ladkani, the panel will feature the very protagonists of these films: geologist Federico Fanti and robotic engineer Grace Young; Earth League International Executive Director, Andrea Crosta, and National Marine Mammal Foundation Executive Director, Cynthia Smith. Moderated by Valerie Craig, Interim Chief of the Science and Innovation Office at National Geographic, the discussion will include selected clips from each film.
The event will be opened by Armando Varricchio, Ambassador of Italy to the United States, and Nicole LeBoeuf, Acting Assistant Administrator for NOAA's National Ocean Service.
ORGANIZED BY: Embassy of Italy, Italian Cultural Institute Washington D.C.
IN COLLABORATION WITH: National Geographic
WHEN: March 23, 2021 at 11:30 AM ET
WHERE: Zoom Webinar
LANGUAGE: English
PRESENTATION RECORDING (via YouTube)

VALERIE CRAIG
As interim chief science and innovation officer at National Geographic Society, Valerie Craig is responsible for delivering high impact programs and grants across the organizations thematic areas of human story, critical species, natural world, and sustainable future.
Craig joined National Geographic in 2011 to help build the organization's ocean programs, and she has worked across the organization in a variety of roles, most recently as vice president of science and exploration programs, where she led development of the Sea to Source: Plastic initiative.
Previously, Craig worked with TRAFFIC, the wildlife trade monitoring network, where she investigated the illegal trade of marine wildlife. She also spent seven years with Seaweb's Seafood Choices Alliance, where she worked across the seafood industry and ocean conservation community to find and create opportunities to make the seafood marketplace more sustainable.
Craig earned a master's degree in environmental management from Yale's School of Forestry and Environmental Studies and a B.A. in international relations from the University of California, Davis.
FEDERICO FANTI
Federico Fanti is a paleontologist and sedimentary geologist who has crossed the globe for the past 16 years to study ancient life. He has been involved in field-oriented projects in Asia, Africa, North America, Europe, and Australia, and was awarded National Geographic grants for his work in Mongolia and Tunisia.
Fanti's long-term goal is to investigate how local or large-scale dynamics as documented in sedimentary rocks drive evolutionary patterns in the fossil record via adaptations and extinction events. In other words: who lives, who dies, and most importantly, why? Federico has conducted research in Mongolia's Nemegt Basin since 2007, and more recently has led an international team in developing the first scientific tool to counter the illegal market of dinosaur fossils in the Gobi Desert.
Named a National Geographic Emerging Explorer in 2017, he is best known for discovering the biggest sea-dwelling crocodile yet found. Fanti has also developed and hosted two documentaries about his research projects — "The Dinosaur Hunter," about the dinosaur black market, and "Ocean's Breath," documenting a 240-million-year-story of coral reefs across three continents.
GRACE YOUNG
Grace Young is a Lead Scientist at X, Alphabet's Moonshot Factory (formerly GoogleX), where her team is creating radical new technologies to protect the ocean while feeding humanity sustainably. An avid sailor, diver and National Geographic Explorer, Grace is passionate about developing tools to better understand, explore and manage the ocean.
She earned her BSc in Mechanical & Ocean Engineering from MIT ('14), where she won the Wallace Prize as MIT's top ocean engineering undergraduate, the Keil Award for excellence in ocean engineering research, and the Wiesner Institute Award for advancing art and technology. She received her PhD as a Marshal Scholar at the University of Oxford ('18), where she was a member of Oxford's Ocean Research and Conservation Group in the Zoology Department and its Active Vision Laboratory in the Engineering Department. In 2019, she filmed the National Geographic documentary "The Secret of the Ocean", where she explores connections between 300 million year old fossils in mountains and modern day coral reefs. She has developed robots, imaging systems, and other technologies for MIT, CERN, NASA, Woods Hole Oceanographic Institution (WHOI), the National Oceanic and Atmospheric Administration (NOAA), and assists National Geographic in various initiatives to educate and inspire young people about the ocean, including augmented reality exhibitions, games, and educational outreach.
In 2014 she lived underwater for 15 days as a mission scientist on Fabien Cousteau's Mission 31, the youngest Aquarius aquanaut at the time. A former ballerina, she's active in arts communities; her exhibition of ultra-high speed photography captured while living underwater was selected as "Best of Oceans at MIT 2015."
Grace was a four-year varsity letterman on MIT's sailing team and sailed across the Atlantic for the non-profit SailFuture. Grace also serves as Chief Scientist for the Pisces VI deep sea research submarine.
ANDREA CROSTA
Andrea has over 30 years of experience in conservation projects around the world and, in a parallel professional career, he has been working for many years as an international consultant to companies and governmental agencies on homeland security technologies and intelligence.
He is the founder of Earth League International (ELI), the first Intelligence Agency for Earth, a pioneer in the use of professional intelligence applied to environmental crime.
Made up of former FBI and CIA agents, crime analysts, cyber and geospatial intelligence experts and undercover investigators, ELI fights environmental crime by merging the worlds of conservation, intelligence and analysis.
Andrea is also the creator of WildLeaks, the world's first whistleblowing initiative dedicated to environmental crime.
He is among the protagonists of the documentaries 'The Ivory Game' (Netflix) and 'Sea of Shadows' (NatGeo). He is a Fellow of The Explorers Club. He holds a master's degree in Natural Sciences and a master's degree in Business & Innovation.
CYNTHIA SMITH
Dr. Cynthia Smith, DVM, serves as the Executive Director of the National Marine Mammal Foundation (NMMF), a nonprofit organization based in San Diego, California, USA. The NMMF's mission is to improve and protect marine mammal, human, and ocean health through science, service, and education.
Smith also serves as Chief Medical Officer, providing her veterinary expertise for high-priority marine mammal projects, specifically for at-risk, threatened and critically endangered marine mammals. She has more than 20 years of veterinary and research experience, resulting in over 100 publications which include 70 peer-reviewed scientific manuscripts. Smith contributed as a lead veterinarian for NOAA's Natural Resource Damage Assessment of the Deepwater Horizon oil spill's impact on marine mammals. She also served as the General Program Manager for the Consortium of Vaquita Conservation, Recovery, and Protection (VaquitaCPR), an effort aimed at rescuing the endangered vaquita porpoise from extinction.
Smith co-founded JANE: Justice & Action Network for the Earth, which was selected as a top 100 finalist for MacArthur Foundation's 100 & Change Competition and is part of the Bold Solutions Network. Additionally, her team provides veterinary, research, and animal care support to the US Navy's Marine Mammal Program. Smith received her Doctor of Veterinary Medicine degree from Tufts University and completed executive education at Harvard Business School and Harvard Kennedy School. She understands the importance of giving back locally and globally through medical expertise and high-quality research to improve conservation efforts worldwide.