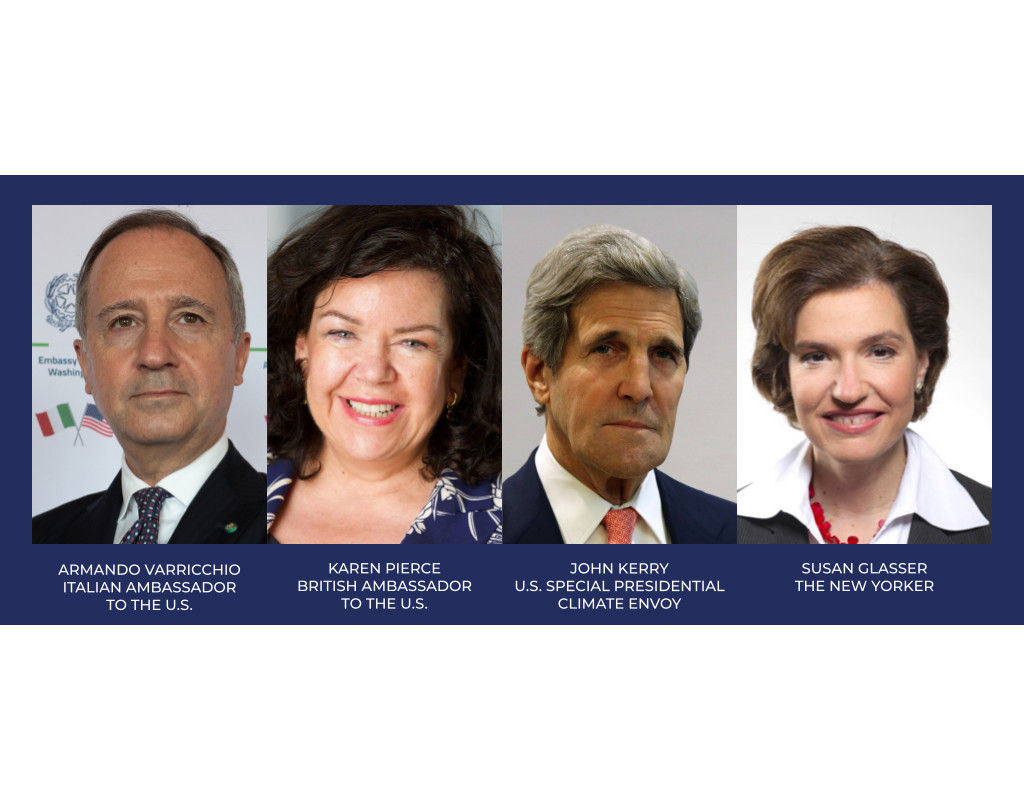 Climate Change: G20, G7, Cop26, and the U.S.
On the occasion of the official re-entry of the U.S. into the Paris Agreement, the Italian Ambassador to the U.S., Armando Varricchio, the British Ambassador to the U.S., Karen Pierce, and the U.S. Special Presidential Envoy for Climate, John Kerry, discuss how to combat climate change, both internationally and domestically, and explore ways to strengthen the partnership in light of the challenges ahead.
2021 will be a key year for climate and environment. Italy will chaiir the G20 and UK the G7. Together, they will be partner for the 26th Conference of the Parties (COP26) to the United Nations Framework Convention on Climate Change. There will be many opportunities to cooperate in order to relaunch ambitious goals. The US re-entry into the Paris Agreement will allow to jointly promote an ambitious agenda on climate change, heading into President Biden's Leaders Summit on Climate April 22-23 and the pre-COP and COP26 conferences in Milan and Glasgow the later this year.