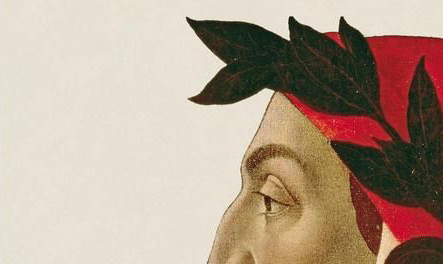 Book presentation with author Alessandro Barbero
On the occasion of the 700th anniversary of Dante Alighieri's death, Italian historian and author Alessandro Barbero is presenting his new work, Dante.
In his groundbreaking book, Dante, Alessandro Barbero examines the life, times and world of the medieval creator of the masterpiece The Divine Comedy. Barbero follows Dante through his adolescence as the son of a usurer who dreams of belonging to the world of nobles and men of letters; through the dark corridors of politics, where his ideals are shattered in the face of the petty rivalries and rampant corruption; and through his wandering in exile, where he discovers the incredible diversity of fourteenth-century Italy—from its commercial metropolises to the insular world of its smaller courts. But the book also looks at the sorrows and silences that make it difficult to reconstruct entire periods of Dante's life, and presents a variety of different hypotheses, allowing readers to form their own ideas, in the way a detective story might invite them to unravel the thread of events and come to a conclusion on their own.
This program is presented by the Italian Cultural Institute of San Francisco, in collaboration with the Italian Cultural Institutes of Chicago, Los Angeles, Montreal, New York, Toronto and Washington, DC, under the patronage of the Embassy of Italy in Washington D.C.
The English translation of the e-book Dante is available here.

ORGANIZED BY: San Francisco
IN COLLABORATION WITH: IIC North America
WHERE: Online Webinar
WHEN: February 25, 2021 – 1:30 PM ET / (10:30 AM PT)
EVENT LANGUAGE: English
ALESSANDRO BARBERO
Born in Turin in 1959, Alessandro Barbero is professor of Medieval History at the Università del Piemonte Orientale (University of Eastern Piedmont).
His historical novel Bella vita e guerre altrui di Mr. Pyle, gentiluomo (Milan, Mondadori, 1995) (Beautiful Life and Foreign Wars of Mr. Pyle, Gentleman) was awarded the prestigious Strega Prize (1996), and translated into seven languages. His recent works include Dante (Laterza, 2020) and the biography of the Roman emperor Constantine, Constantino il vincitore (Salerno Editrice, 2016).
In 2005, the government of the French Republic awarded him the title of "Chevalier de l'Ordre des Arts et des Lettres." For many years he has contributed to the newspaper La Stampa and the television program Superquark. Since 2013, Mr. Barbero has appeared in the Rai Storia programs a.C.d.C. and Passato e presente.
MICHAEL SUBIALKA
Michael Subialka is Assistant Professor of Comparative Literature and Italian at UC Davis, where he researches modernism with special focus on the intersection of literature and philosophy. He has also published on Renaissance and early modern Italian literature and thought. His monograph Modernist Idealism: Ambivalent Legacies of German Philosophy in Italian Literature (Toronto, 2021) is forthcoming, and his co-authored book, Scrittura di immagini: Pirandello e la visualità tra arte, filosofia e psicoanalisi, written with Carlo Di Lieto and Lisa Sarti, is out now (Rubbettino Editore, 2021).